Opportunities in Good Cheese
From the team behind Fine Food Digest, Good Cheese is the annual publication for everyone who makes, sells, buys, or enjoys artisan and speciality cheese.
Alongside news, updates and views from the fine cheese industry, each issue features an in-depth look at one country's cheesemaking scene, profiles of cheesemakers and retailers, food & drink pairing ideas, and a comprehensive directory of cheese counters across the UK.
If you run a cheese business, this is the chance to let our engaged audience of 5,500 cheese retailers and cheese lovers know about your product, shop or service.
Good Cheese is published every Autumn, in October or November, to coincide with its annual launch and distribution at the World Cheese Awards.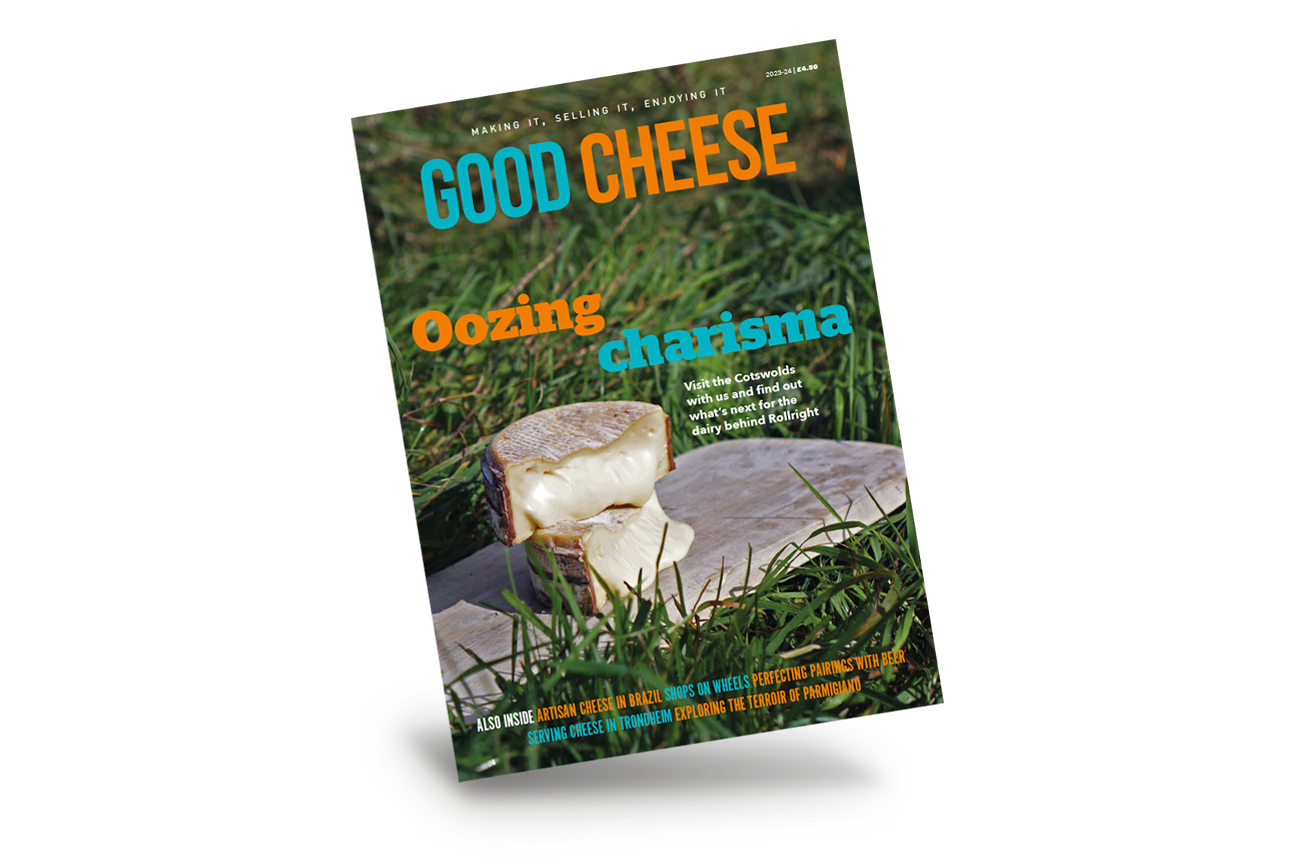 Reach our engaged audience of retailers
Delivered for free to named subscribers and read online by a global audience, no other magazine offers such a diverse readership among cheese buyers and consumers. With a circulation of 5,500 print copies & an even greater digital reach, Good Cheese is read by:
Around 5,500 trade buyers in delis, farm shops and food halls
Consumers in speciality cheese shops nationwide
Consumers at Great Taste Markets
Cheese experts at Great Taste and the World Cheese Awards
Speciality cheesemakers and distributors
Academy of Cheese students
Delegates on Guild of Fine Retail Cheese Training courses
Advertising rates & members' discounts
Published annually, Good Cheese offers an unrivalled chance to get your product or service in front of the global cheese industry.
Guild of Food Members receive preferential rates on advertising.
Recent issues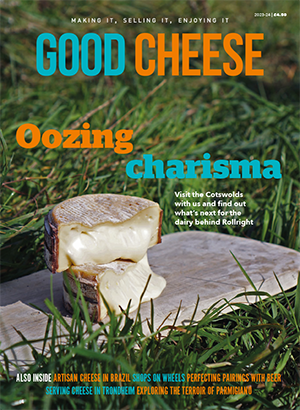 2023 / 2024
Good Cheese
Artisan cheese in Brazil
Beer pairings
What's next for King Stone Dairy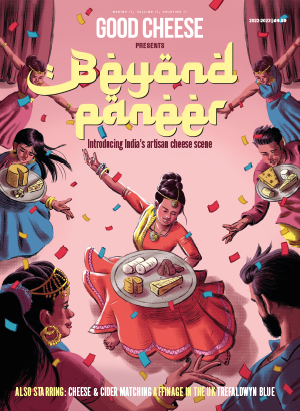 2022 / 2023
Good Cheese
Beyond Paneer: India's artisan cheeses
Cheese & cider matching
Affinage in the UK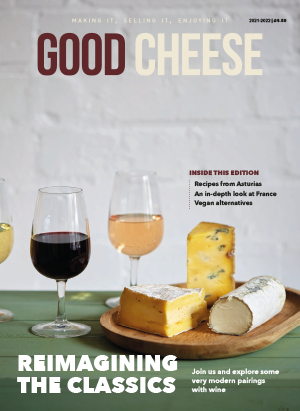 2021 / 2022
Good Cheese
Modern wine pairings
Serving & cooking with Asturian cheese
An in-depth look at France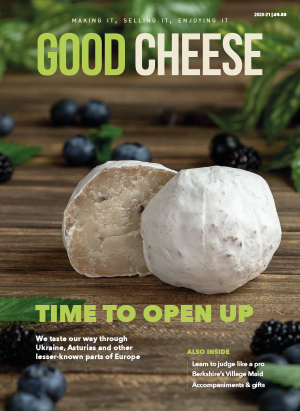 2020 / 2021
Good Cheese
Learn to judge like a pro
Lesser-known European cheeses
Ukrainian producers with big aspirations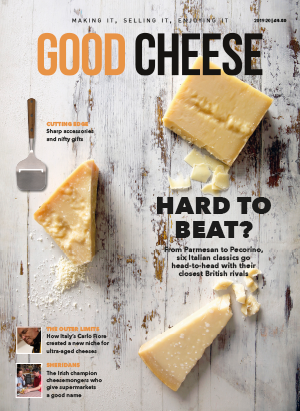 2019 / 2020
Good Cheese
Taste test: Italy vs United Kingdom
Original cheeses from the US
Find a cheese shop
Members only: View our publications archive
We maintain an extensive archive of all our publications for Guild of Fine Food members, which you can discover below by logging in to MyGuild. Not yet a member? Join us today.