Great Taste
Great Taste is the world's largest and most trusted food and drink accreditation scheme.
Putting your food or drink to the test with our panel of over 500 experts is a quick way to get honest, straightforward and impartial feedback from chefs, buyers, food writers and retailers. Whether your product receives a 1-, 2- or 3-star accolade, Great Taste stars are highly respected seals of approval.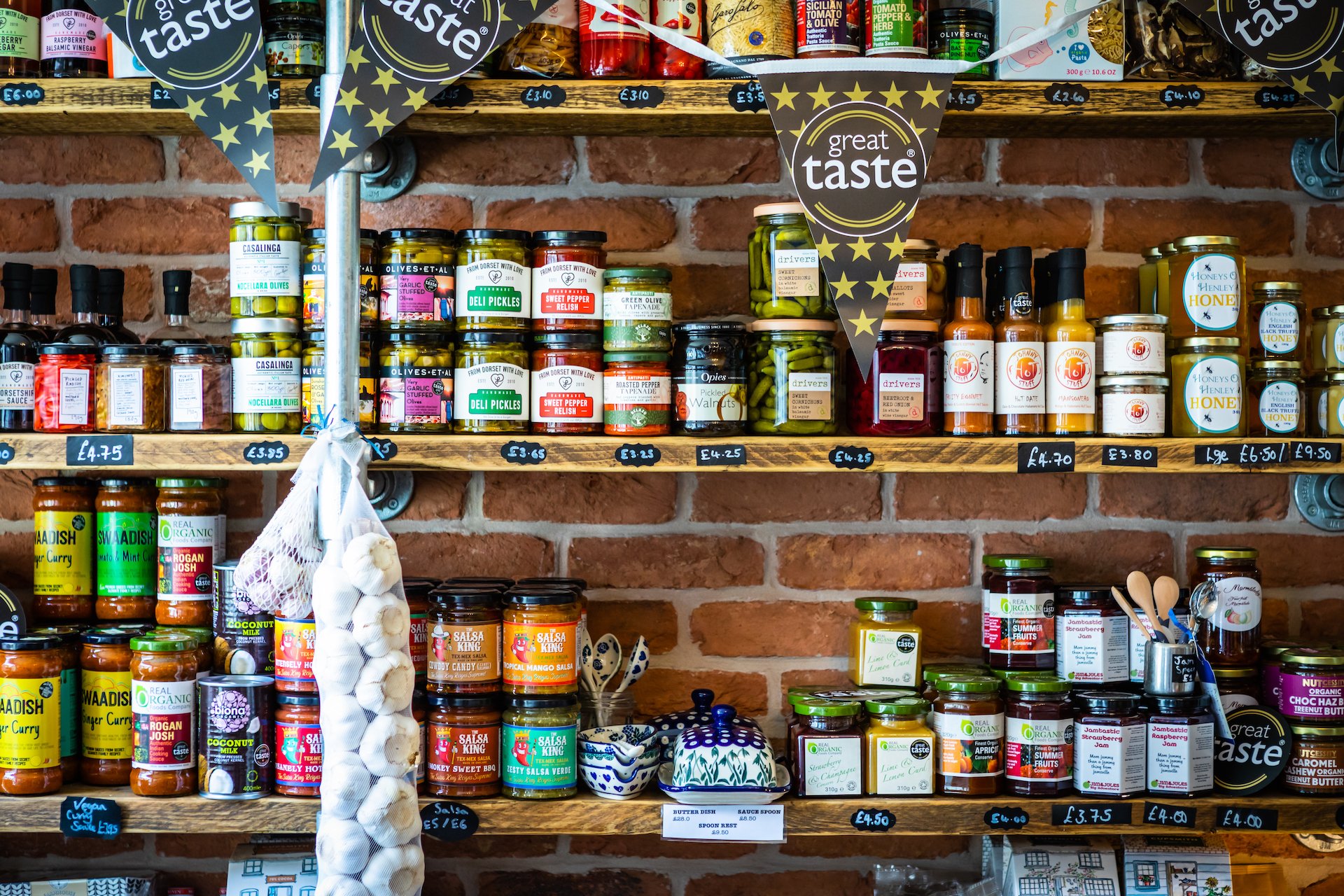 Great Taste results directory
Make sure everyone knows where to find your winning product
If you're a previous winner from the last three years, now is the time to update your stockists to ensure that retail buyers and food lovers will be able to find your products in our brand new directory
Log in to update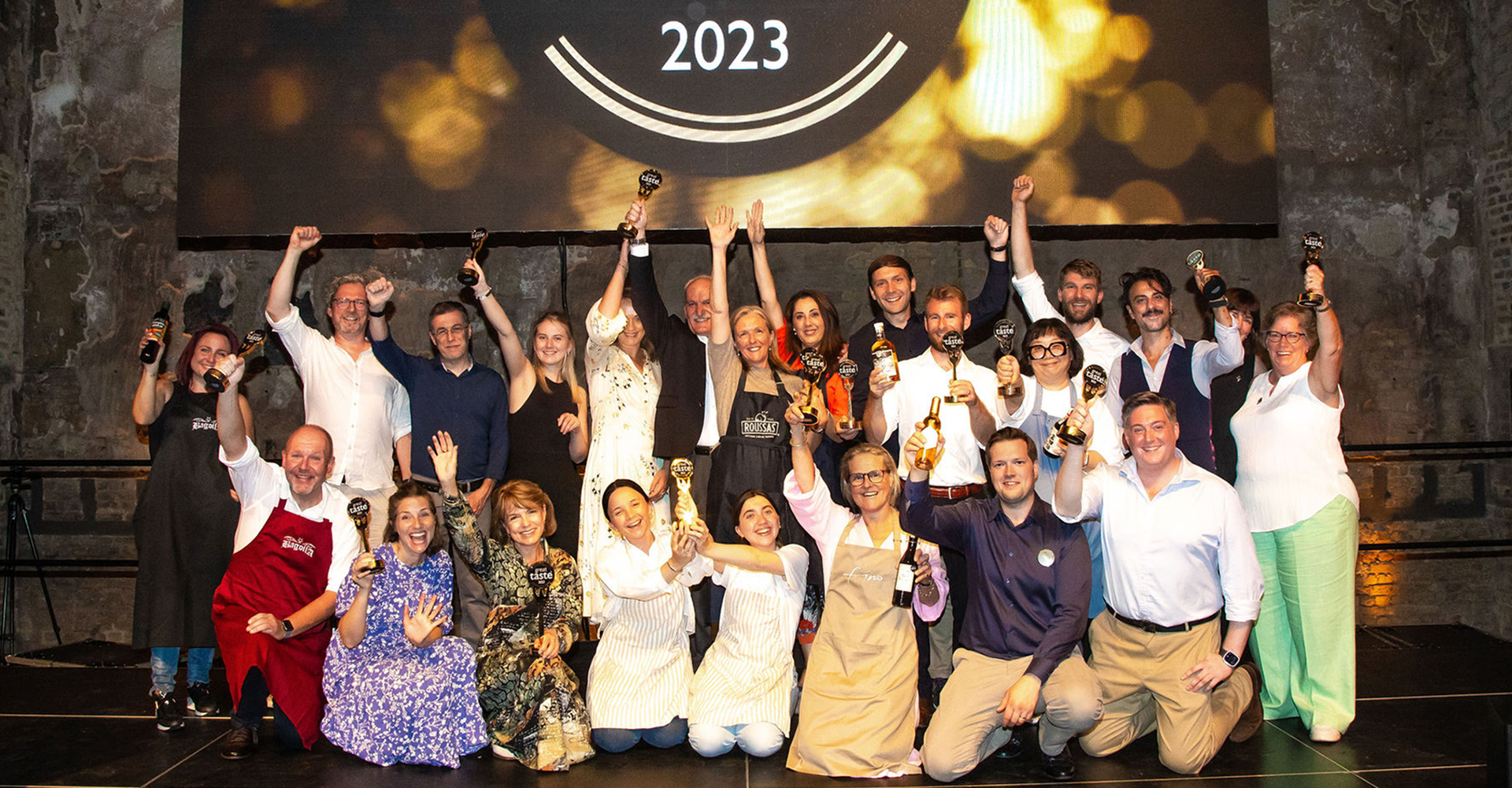 Great Taste Golden Forks
Golden Fork winners from across the world
This year's Golden Forks represented producers from around the world – in 2023, products from 109 countries took part in Great Taste and the Golden Fork trophies recognised the best of the best
Read full story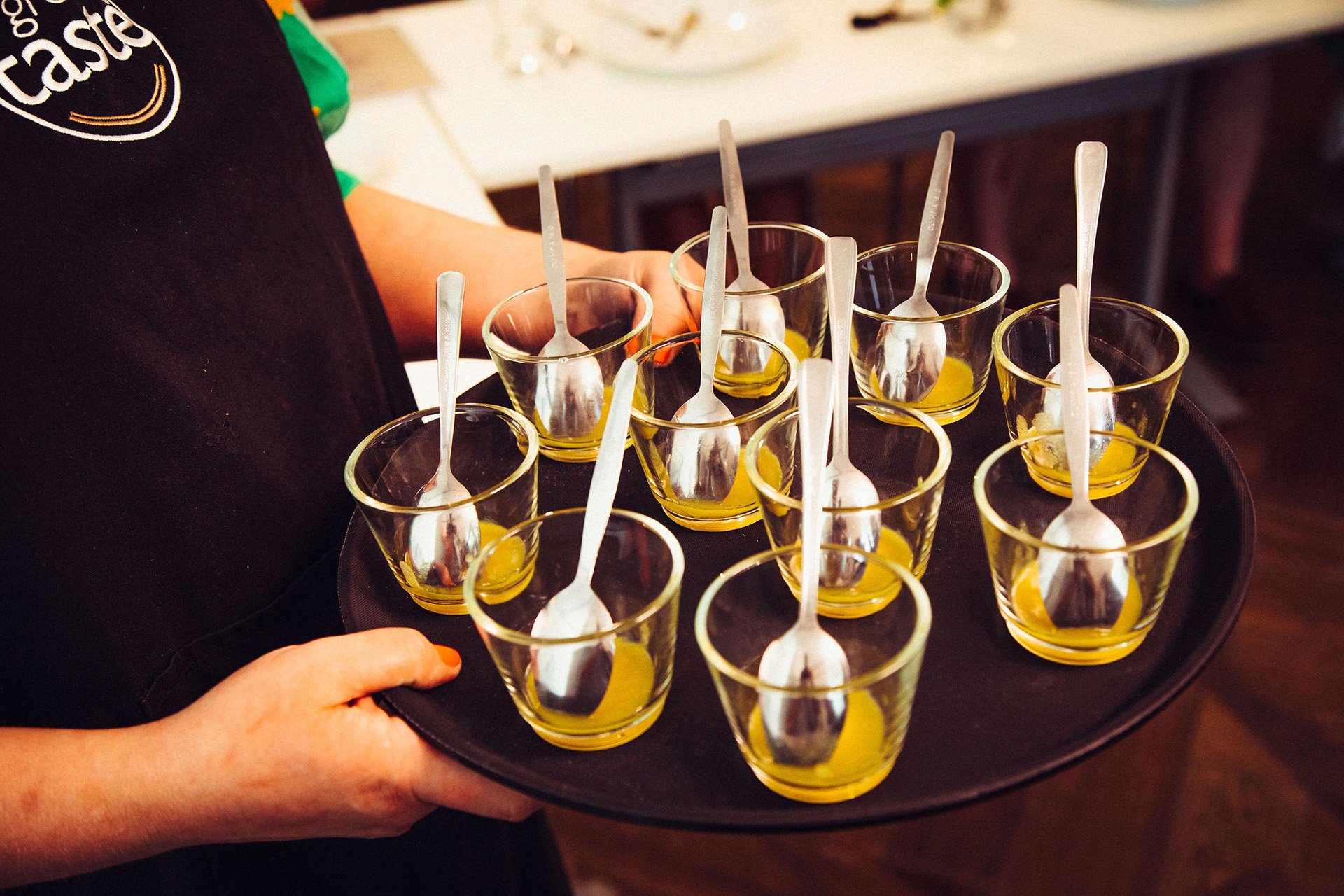 Great Taste 2024
Get your entries ready for the next edition
Great Taste will open for entries in 2024 – make sure you're ready with your entry information and products
Read more
Great Taste Awards 2024
Enter your products
The next edition of Great Taste will open for entries in January 2024. Find out what's involved and search previous winners from the last three years below.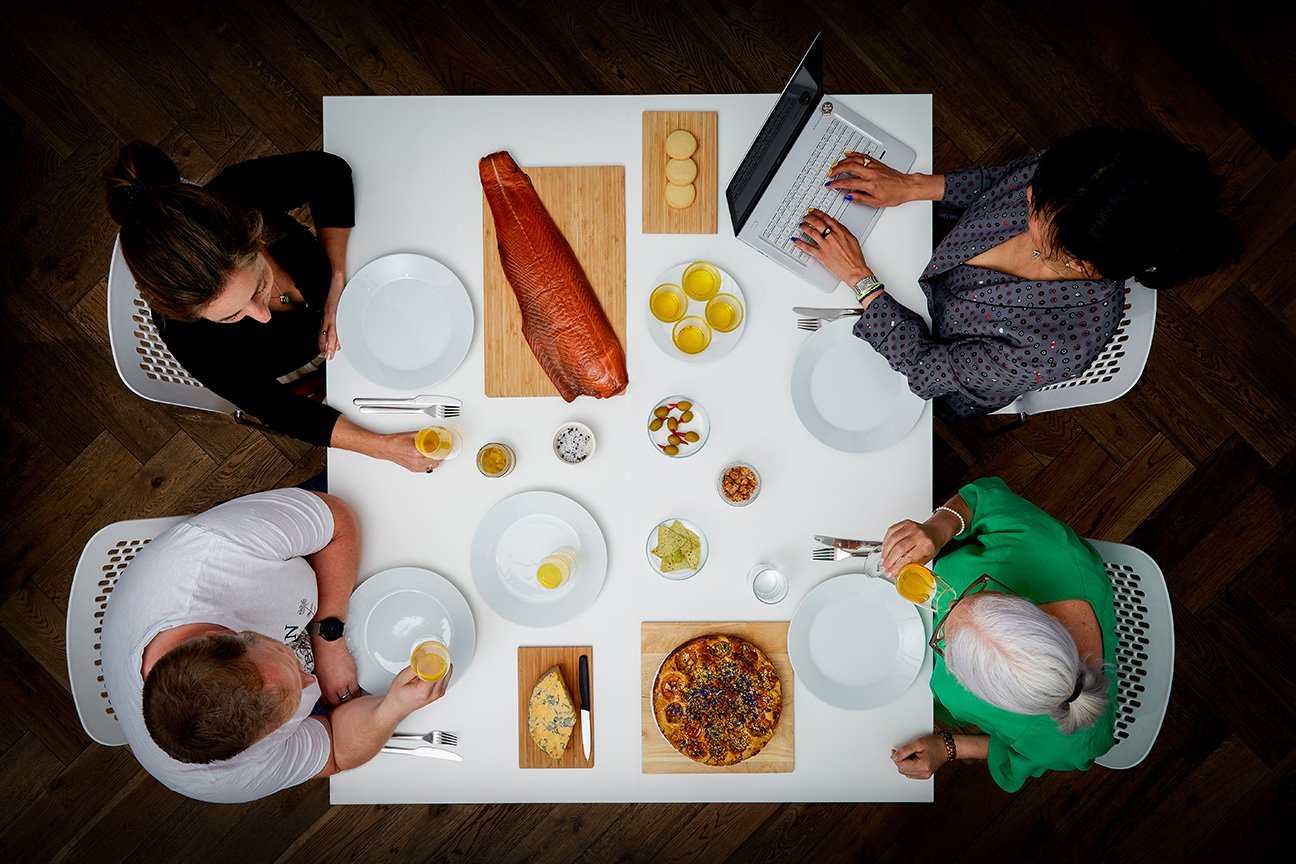 Put your food or drink in front of our expert panel
Winning a Great Taste award encourages confidence and commercial success for small businesses, as well as motivating your team, and generating greater awareness for products locally, regionally, nationally and internationally.
Entering gives the opportunity for cost-effective feedback from industry experts: every entry receives constructive feedback, regardless of whether the product receives an award.
Accreditation means your food or drink will stand out on overcrowded retail shelves. Coupled with extensive consumer and trade promotion by the Guild of Fine Food, it will lead to increased sales and brand awareness.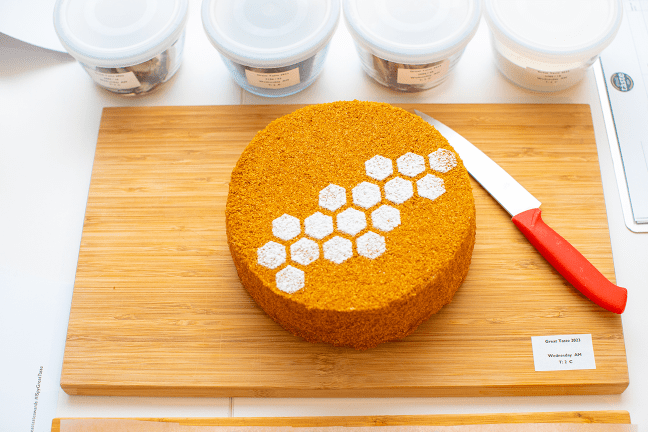 Key dates for next edition
8 January 2024
Members' fortnight starts
Great Taste entry open to Guild members. Please note that all new membership applications must be received by the Guild by 2 January 2024 in order to qualify for early entry.
---
22 January 2024, 12pm GMT
Members' fortnight ends
Special rates and access for Guild members end. Members can still enter, but will be charged the general entry price.
---
22 January 2024, 12pm GMT
General entry open
Great Taste entry open to all (limited places available)
---
6 February 2024
General entry closes
Last chance for entries (competition will close earlier if entry cap is reached)
---
March – June 2024
Judging
Taking place at venues in Dorset and London (entrants will receive staggered delivery instructions by email after entry has closed)
---
30 July 2024, 10am BST
Entrant results and feedback
Results available to entrants in MyGuild: 10am BST
---
30 July 2024, 2pm BST
Public results
Results available to all on www.greattasteawards.co.uk: 2pm BST
---
10 September 2024
Great Taste Golden Forks awards ceremony & tasting
Golden Forks & Supreme Champion announcement at a special event in London, United Kingdom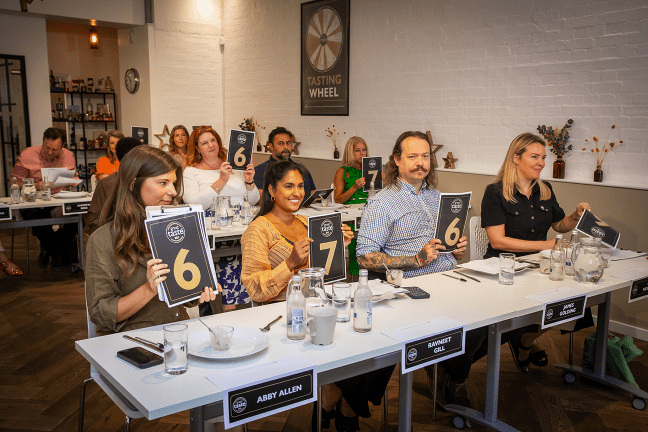 Great Taste Terms & Conditions
Please refer to notes on product eligibility in Term & Conditions before entering. Certain products including, but not limited to, fresh fruit and vegetables, vitamins and supplements, food aimed at children or babies, pre-stuffed whole poultry, baking or meal kits and any food to go/take away or delivered catered food are not eligible for Great Taste entry.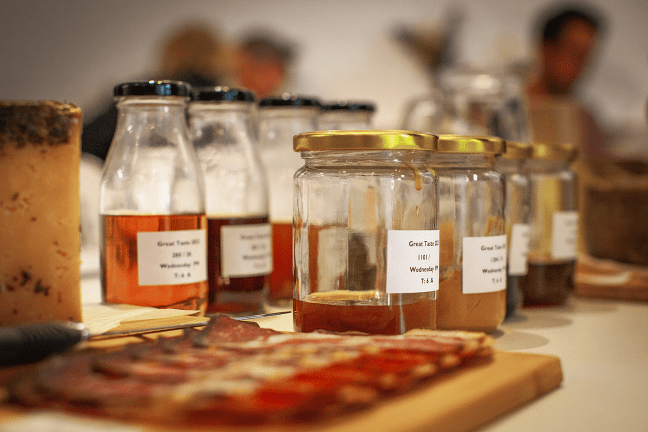 Great Taste Categories
REMEMBER! Products are judged on their own merit – they are not judged against others in the same category & every product entered is eligible for an award
One flavour = one entry
A product may only be entered in one category.
Please refer to notes on product eligibility in Term & Conditions before entering.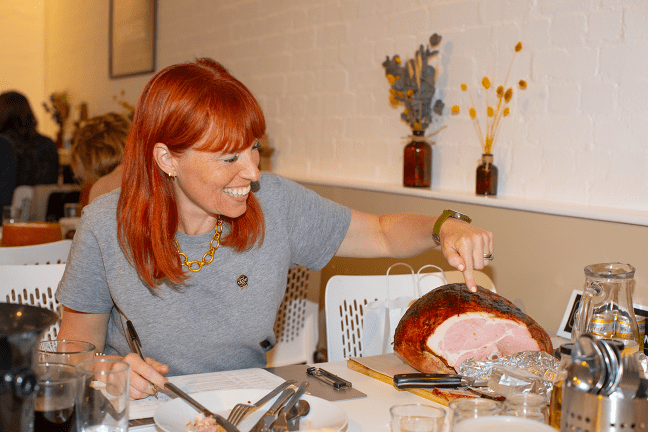 Entry cost per product
Please refer to notes on product eligibility in Term & Conditions before entering.
GUILD OF FINE FOOD MEMBERS
(DURING MEMBERS FORTNIGHT: 8 – 22 JANUARY)

Cost per product
Small business
(turnover less than £1m)
£45
Medium business
(turnover between £1-5m)
£71
Large business
(turnover more than £5m)
£112
All costs exc. VAT
ALL ENTRANTS
(DURING GENERAL ENTRY: 22 JANUARY – 6 FEBRUARY)

Cost per product
Small business
(turnover less than £1m)
£71
Medium business
(turnover between £1-5m)
£112
Large business
(turnover more than £5m)
£155
Supermarket
(own label products)
£285
All costs exc. VAT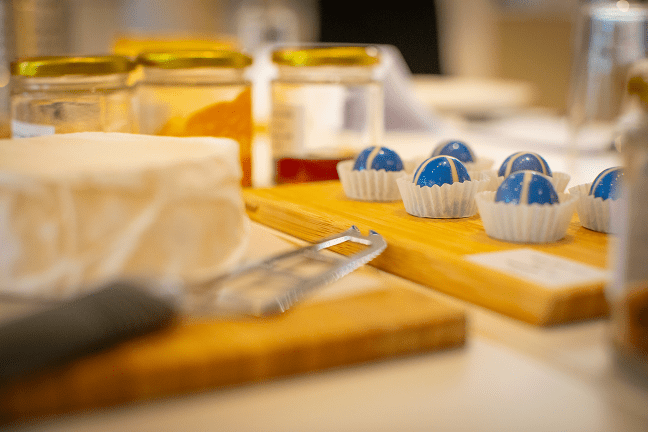 How to enter
Our entry system will take you through the steps to enter and you will be able to enter here from 8 January:
---
If you would like more guidance with your entries, please follow the steps below:
Guild of Fine Food Members can edit from 8 January 2024. Please note in order to benefit from the early bird and discounted entry offered in Members' Fortnight, you must have applied (and be suitable for approval) for membership by 2 January 2024.
General entry opens on 22 January and closes on 6 February 2024.
There are a limited amount of entry spaces available in Great Taste and places are allocated on a first come, first served basis. This may mean that the entry deadline is brought forward if all the entry spaces are allocated earlier, so early entry is recommended to avoid disappointment.
To enter:
Please refer to notes on product eligibility in Term & Conditions before entering.
Register as a user and a company on MyGuild. If a colleague has already registered your company with us, either through previous entries or one of our other activities, you will be able to request access to that company account through our system. Please follow the instructions via the Register link.
Once you have registered, you will be able to add products and pay for your entries online. Please note entries are not confirmed until they are paid for.
You will then receive delivery instructions via email. Please do not send products before you receive your delivery instructions. Note: Delivery instructions will be send between March – June 2024 and you will have 2-3 weeks to send your product so please do not worry if you do not hear from us immediately.
Please send your products as requested, noting the location that you are requested to send to; we have two judging locations so this may vary year to year. You can prepare by referring to our Quantities to send guidelines for further information.
Check for your results and feedback on 30 July 2024.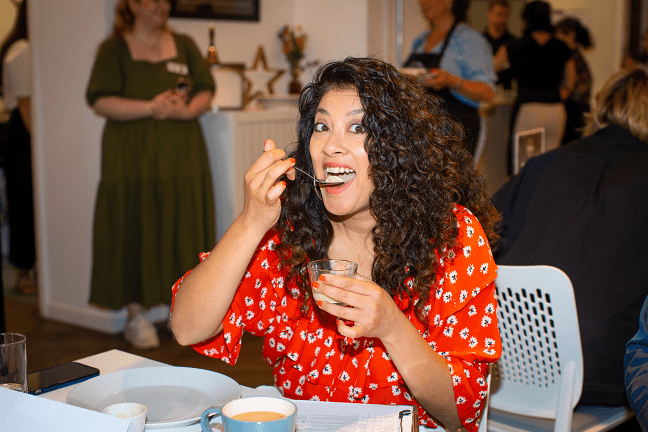 What is Great Taste?
Hear from judges, entrants and retailers – and discover more about what Great Taste can do for your business.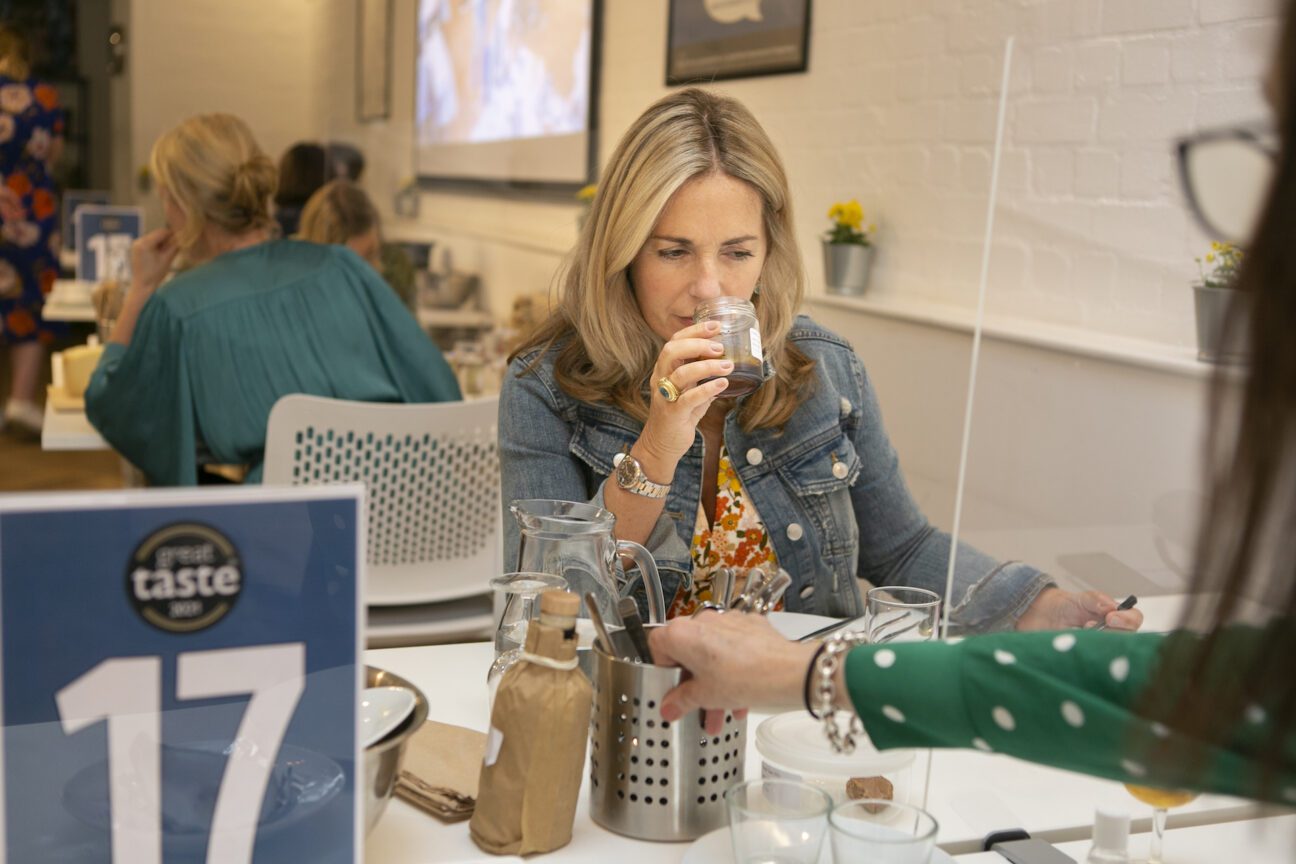 What happens if you win an award?
As well as our own campaigns we run through PR and the independent trade – which reach approximately 35 million consumers worldwide annually, encouraging them to seek out, taste and buy your winning products – we want you to be able to share your good news with everybody, whether online, on the shelves or in the local press.
Supporting our winners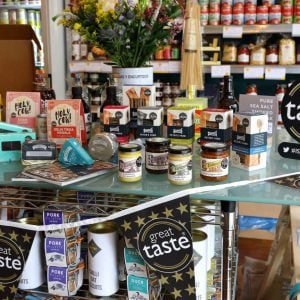 Branded collateral
Labels, bunting and aprons
Simple and quick ways to promote your award, without the expense of changing your packaging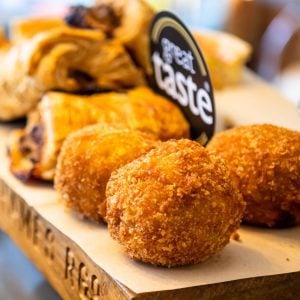 Brand guidelines
Logo artwork
Logo artwork is available for all to download and it is completely free for our smaller entrants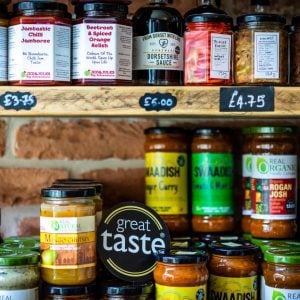 Where to buy
Keep stockists up to date
Make sure everyone knows where to buy your product worldwide.  Looking for a UK stockist? Talk to us about an enhanced directory listing.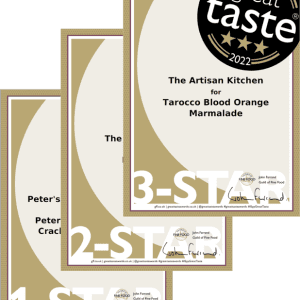 Certificates
Free downloadable certificates
All producers can download bespoke certificates to use on your social media, take to shows or frame for all to see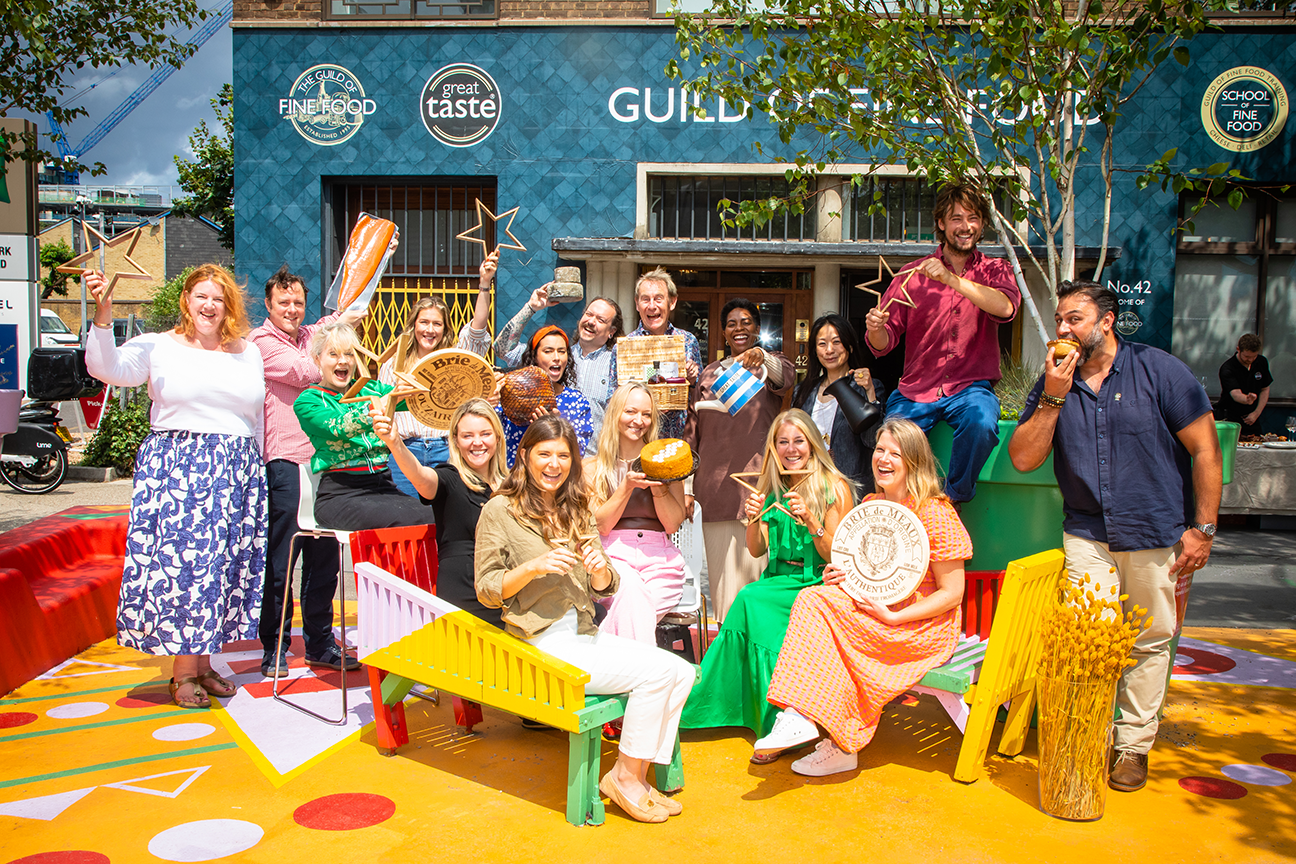 Looking for more?
If you are looking for a comprehensive way to shout about your award, we have a range of opportunities to help you to do this. If you're looking for a UK stockist for your award-winning product, talk to us about an enhanced directory listing. We also have a range of publications and events throughout the year where you can showcase your award winner, getting it in front of retail buyers and food-loving consumers.
Sign up for entry and results alerts
Make sure you receive all the latest for producers about Great Taste and other Guild of Fine Food activities
Subscribe
Sponsors of this year's event:
Need help?
Contact our team on [email protected] or +44 (0) 1747 825 200