The World Cheese Awards
A truly global cheese event, World Cheese brings together cheesemakers, retailers, buyers and food commentators worldwide to judge over 4,000 cheeses from over 40 countries.
Taking place annually, the World Cheese Awards is hosted by different nations, working with the Guild of Fine Food to shine a light on local cheesemaking, food & drink tourism and culture.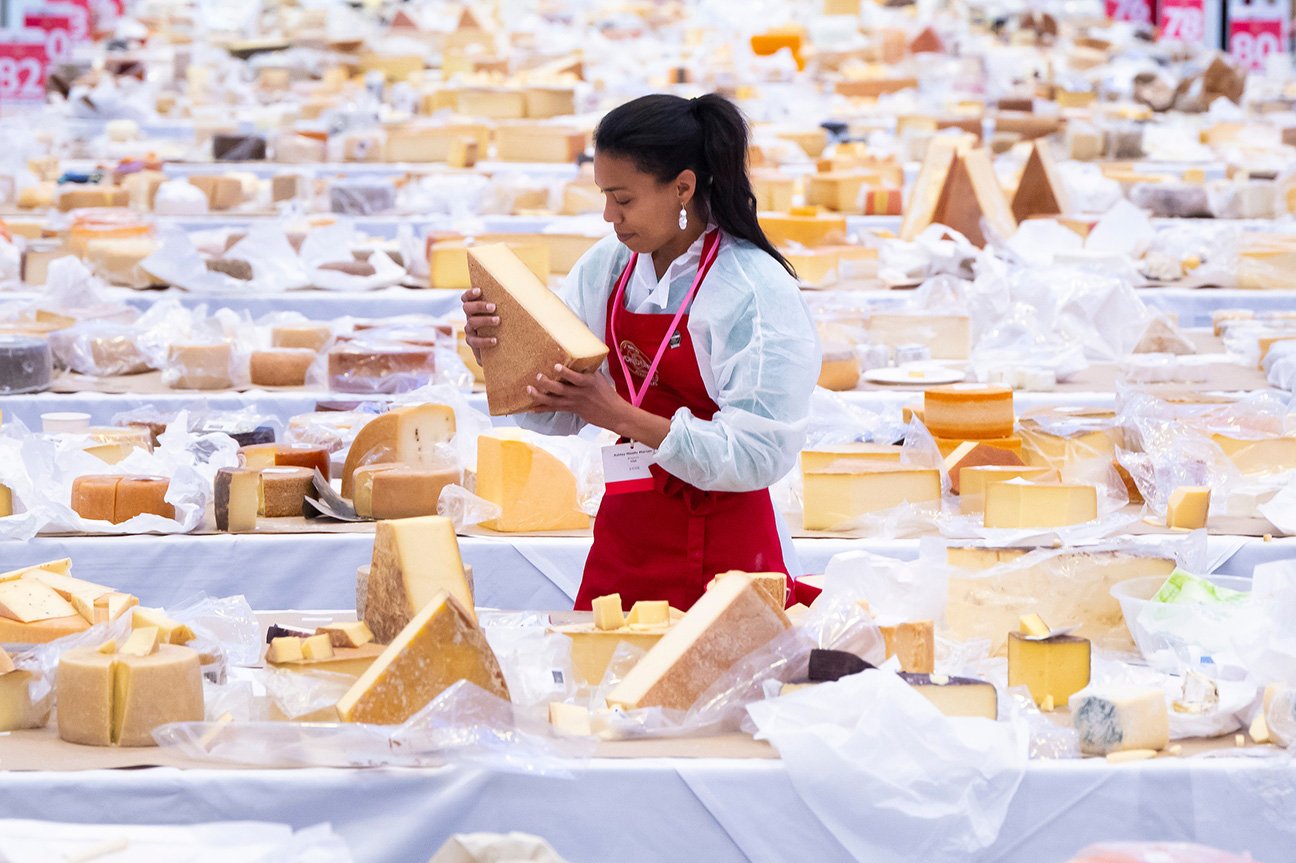 World Cheese Awards 2023
World Cheese Awards returns to Norway
The world's largest cheese only competition took place in Trondheim, Norway in October as part of the Oste-VM festival.
Search 2023 winners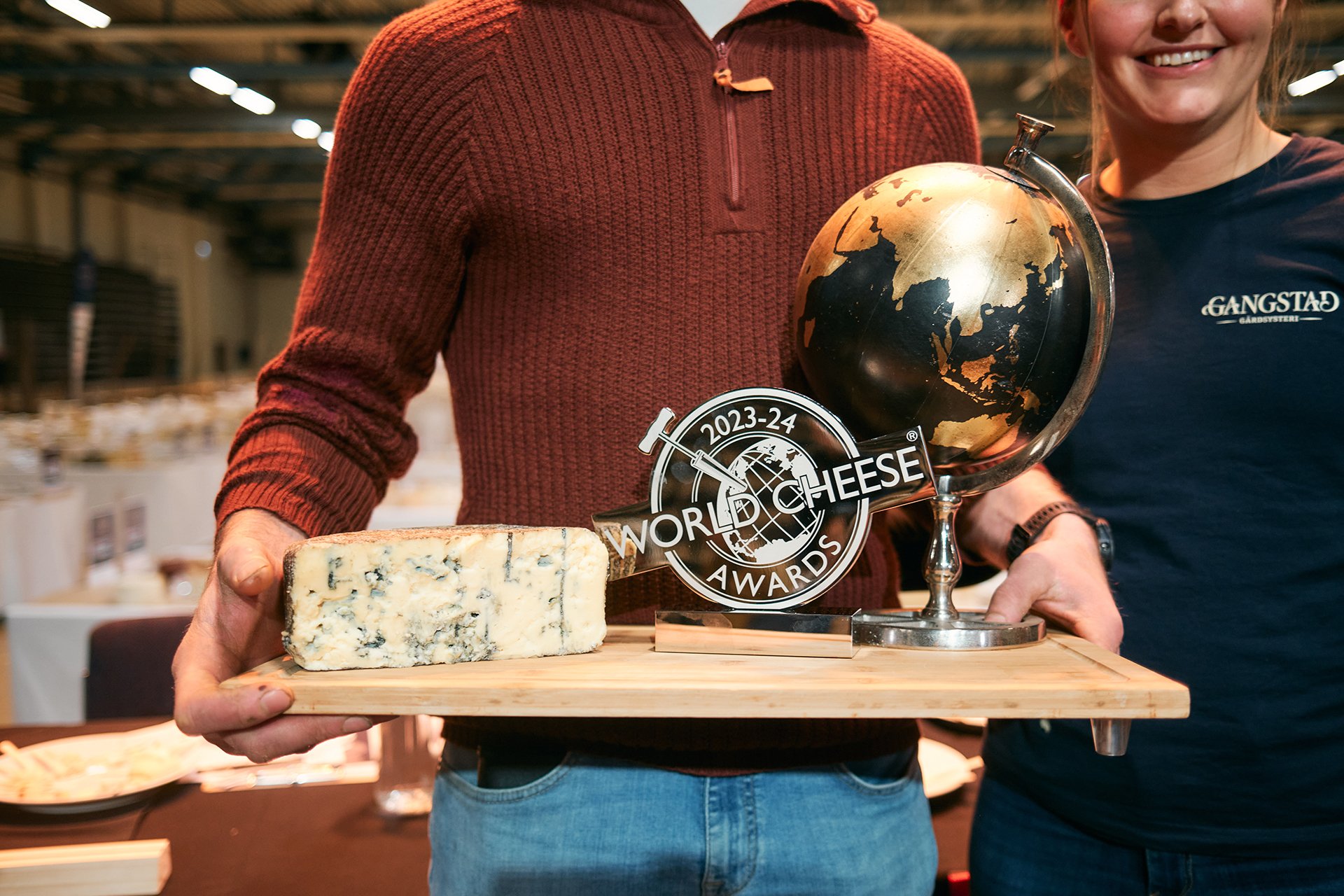 World Cheese Awards 2023
World Champion cheese announced
Gangstad Gårdsysteri triumphed with their blue cheese, Nidelven Blå, which was crowned winner of World Cheese Awards 2023.
Read full story
WOrld cheese awards 2024
Enter your cheese
The next World Cheese Awards will be open for entry in Summer 2024. In the meantime, you can find out what's involved and search previous winners from the last three years below.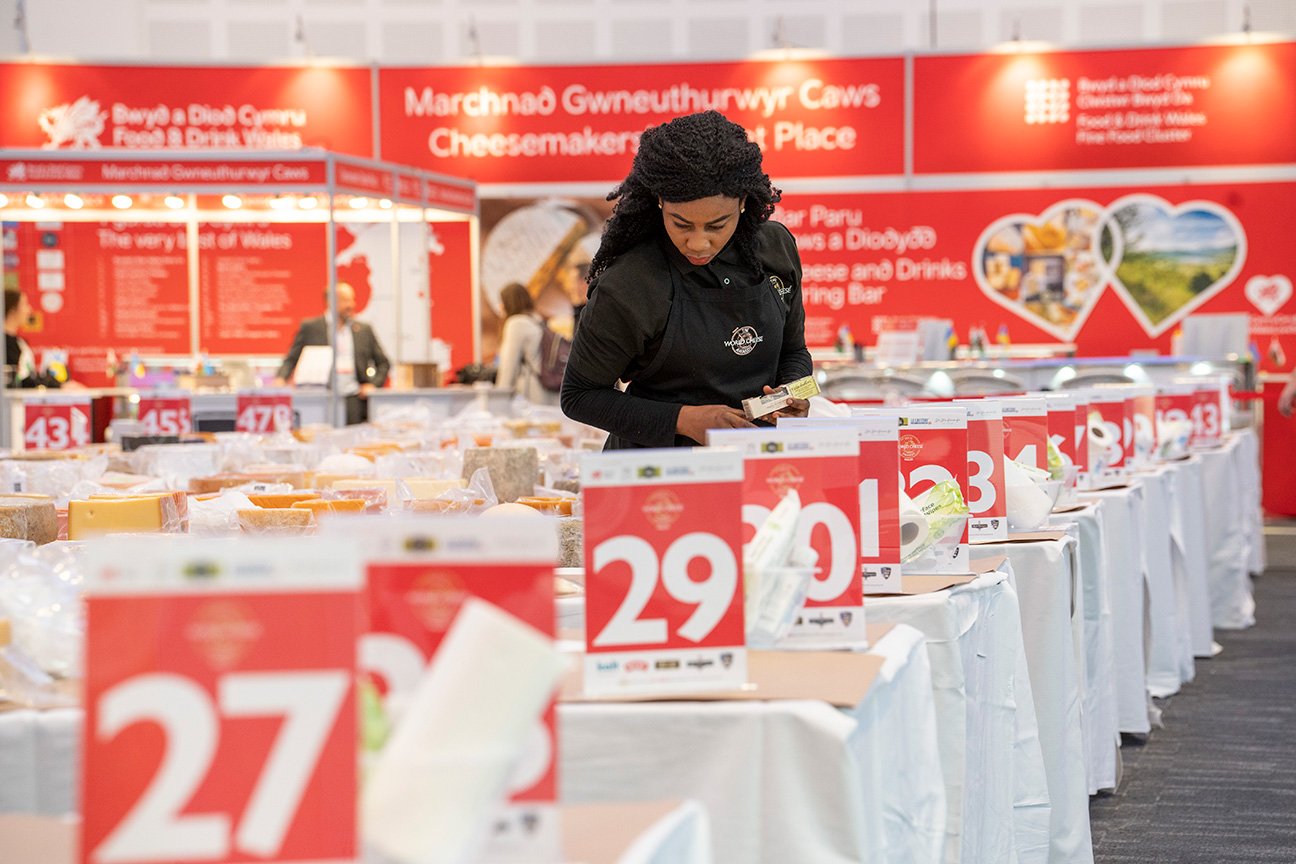 Put your cheese in front of international experts
World Cheese Awards exists to encourage cheesemakers from across the globe, allowing them to present their cheese to an international body of experts, and often shining a light on small, artisan producers.
As an accreditation that assesses each cheese on its own merit, an award ensures your product stands out on crowded cheese counters, regardless of the size of your business. It can also provide motivation for your team, as well as increasing sales and brand awareness by showcasing it on an international world stage.
World Cheese Awards directs more focus and encouragement for artisan and farmhouse cheeses than any other competition by offering worldwide consolidated shipping points to assist cheesemakers with the logistics and cost of shipping their entries.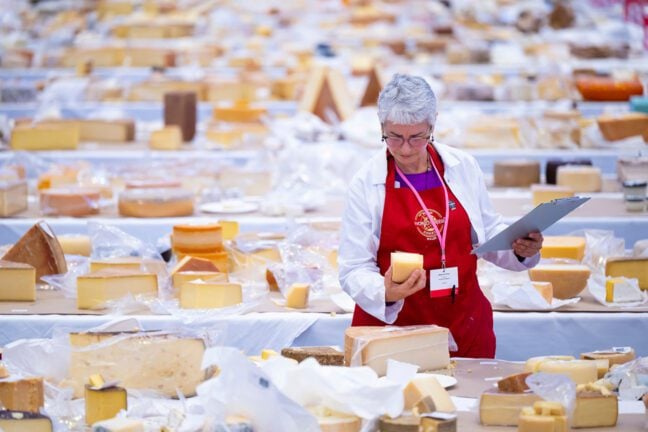 Key dates for next edition
June 2024
Open for entry
---
September 2024
Entry closes – OR before if capacity is reached
---
October 2024
Deliveries due to the consolidation points – exact delivery dates, delivery labels, addresses & instructions will be issued to entrants nearer the delivery date
---
October/November 2024
Cheese entries staged
---
October/November 2024
World Cheese Awards judging & World Cheese Market
---
October/November 2024
World Cheese Awards tasting tours & World Cheese Market
---
October/November 2024
Results will be verified and published 24-48 hours after judging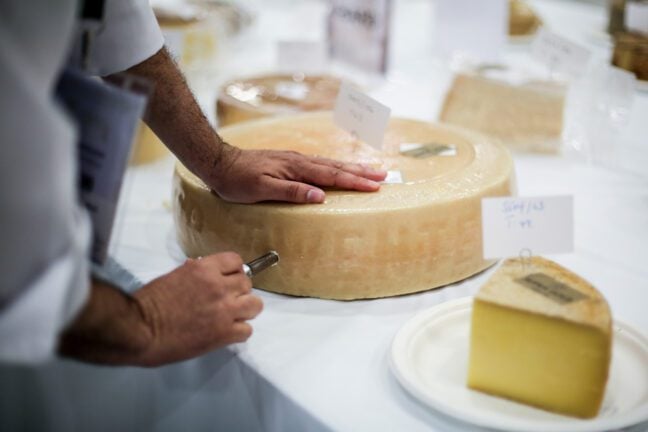 Entry cost per cheese
company size
cost per product
Small business
(turnover less than £1m)
£54
Medium business
(turnover between £1-5m)
£62
Large business
(turnover more than £5m)
£79
All costs exc. VAT. Please note these are 2023 costs and are indicative only for 2024.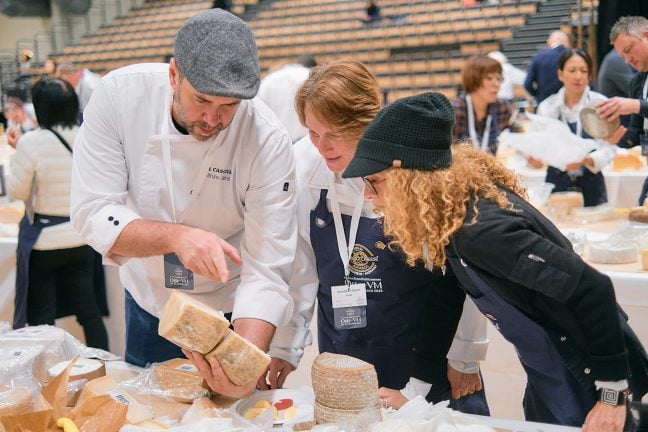 World Cheese Awards Categories
Please read the categories list to check your cheese is eligible before making your entry.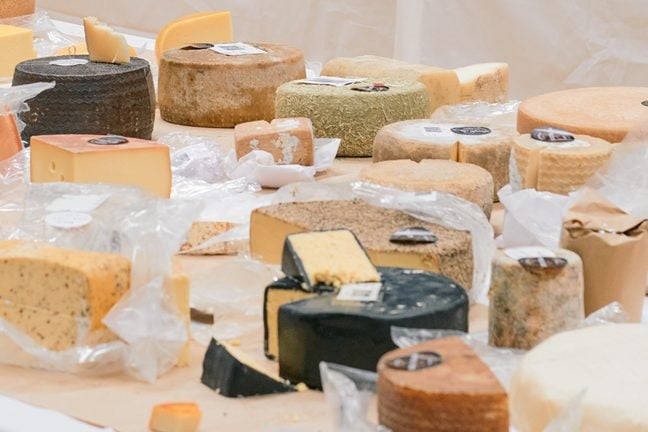 Important note regarding eligibility:
Ensure you have read the Terms & conditions and categories list to check your cheese is eligible before you start. A sample entry form is also available to help you prepare the information needed.
---
Please note: eligibility of entries
The host country of the World Cheese Awards determines the import legislation for entries each year. It is likely that we will not be permitted to accept entries from all countries. The permitted list of countries will be published shortly, but as a guide, in 2023 we were not permitted to accept entries of cheeses from a select number of countries, including Bangladesh, Barbados, Ecuador, Georgia, Peru, Russia, Taiwan and Venezuela, and there are restrictions on more countries to determine whether raw cheeses can be entered. Please check back for updates.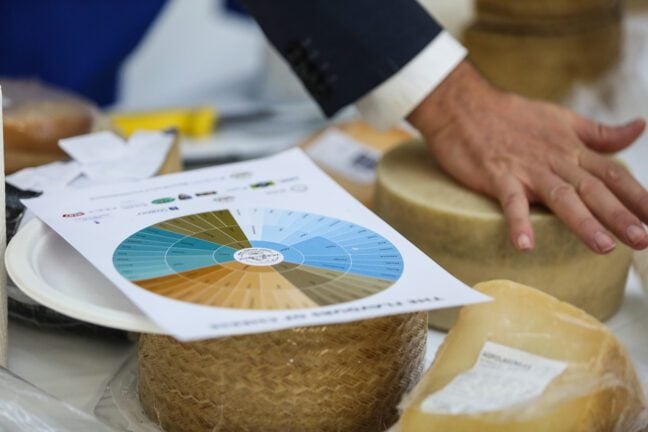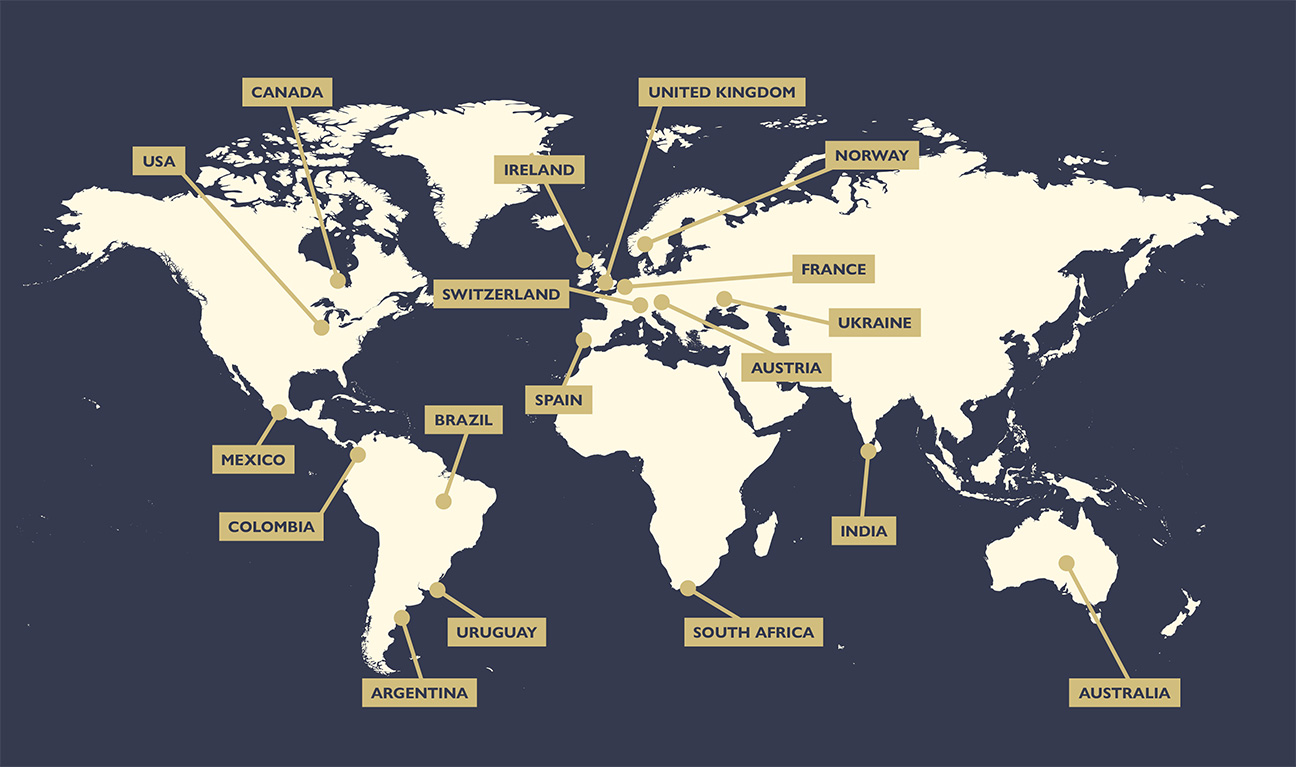 Global delivery points
To ensure cheesemakers of all sizes from around the world have access to entry, the Guild of Fine Food supports producers with a network of free delivery points across six continents. Eighteen consolidated shipping points globally give entrants, however small, the chance to ship their cheeses to a local depot, with consolidated forwarding to the competition covered by the Guild of Fine Food.
The judging panel
The quality and balance of our judging panel gives the World Cheese Awards the credibility and trust that has been built up over 30 years. We work hard on the panel every year: last year, judges came from 38 countries – often supported with travel arrangements to make sure any barriers to attending were limited – and represented technologists, graders, retailers, journalists, buyers, chefs, producers and key industry professionals and influencers.
Every year, the judging panel is reconsidered, and every person assessed for what they bring to the overall group. There are many wonderful cheese professionals around the world who could bring their expertise to the panel and places are rotated for each edition. This ensures we achieve a balance of age, gender, and discipline within the dairy industry.
If you know of anyone you think would make a valuable addition to the judging panel, please get in touch.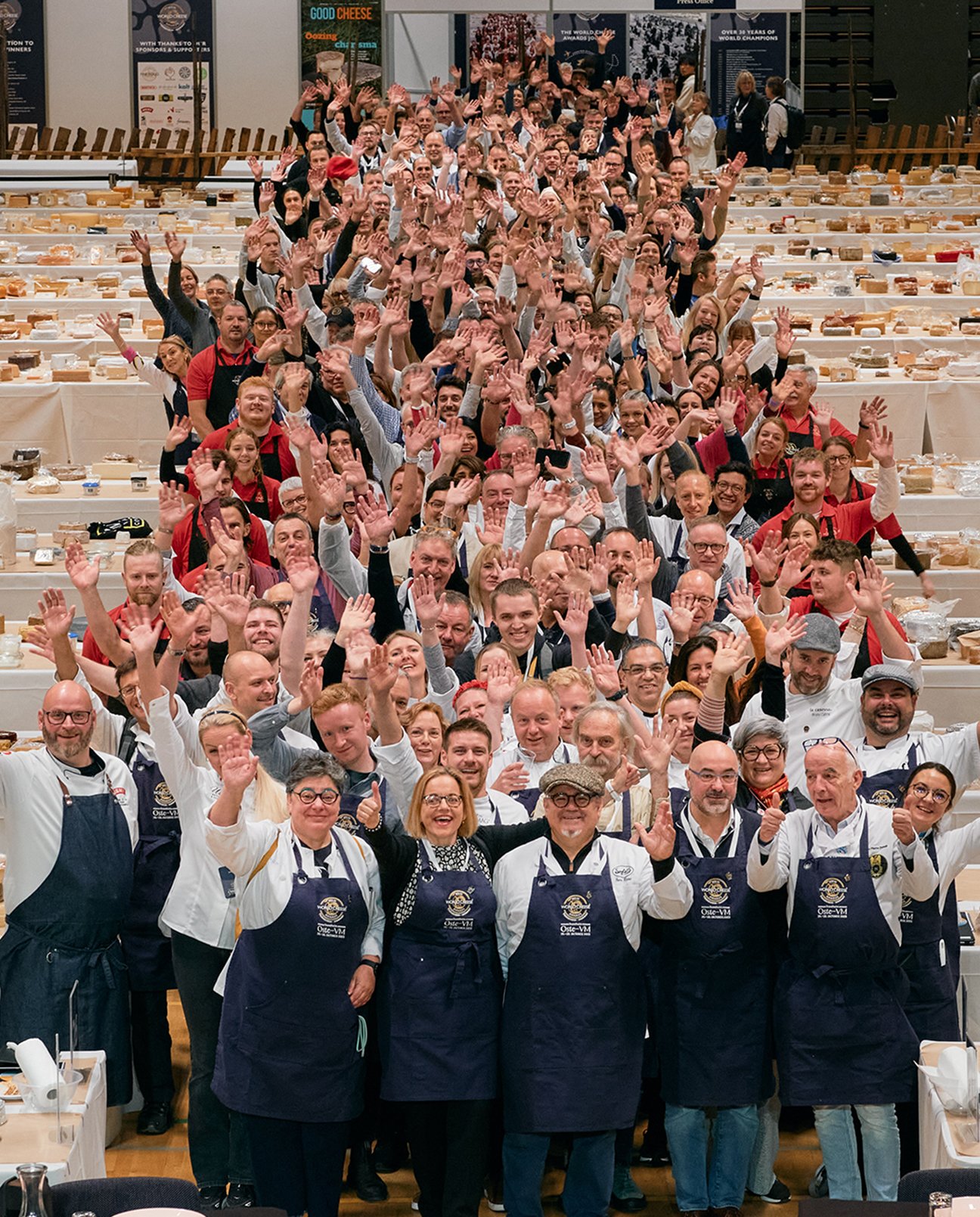 Watch highlights from the 2023 awards
The 2023 edition of the World Cheese Awards took place in Trondheim, Norway.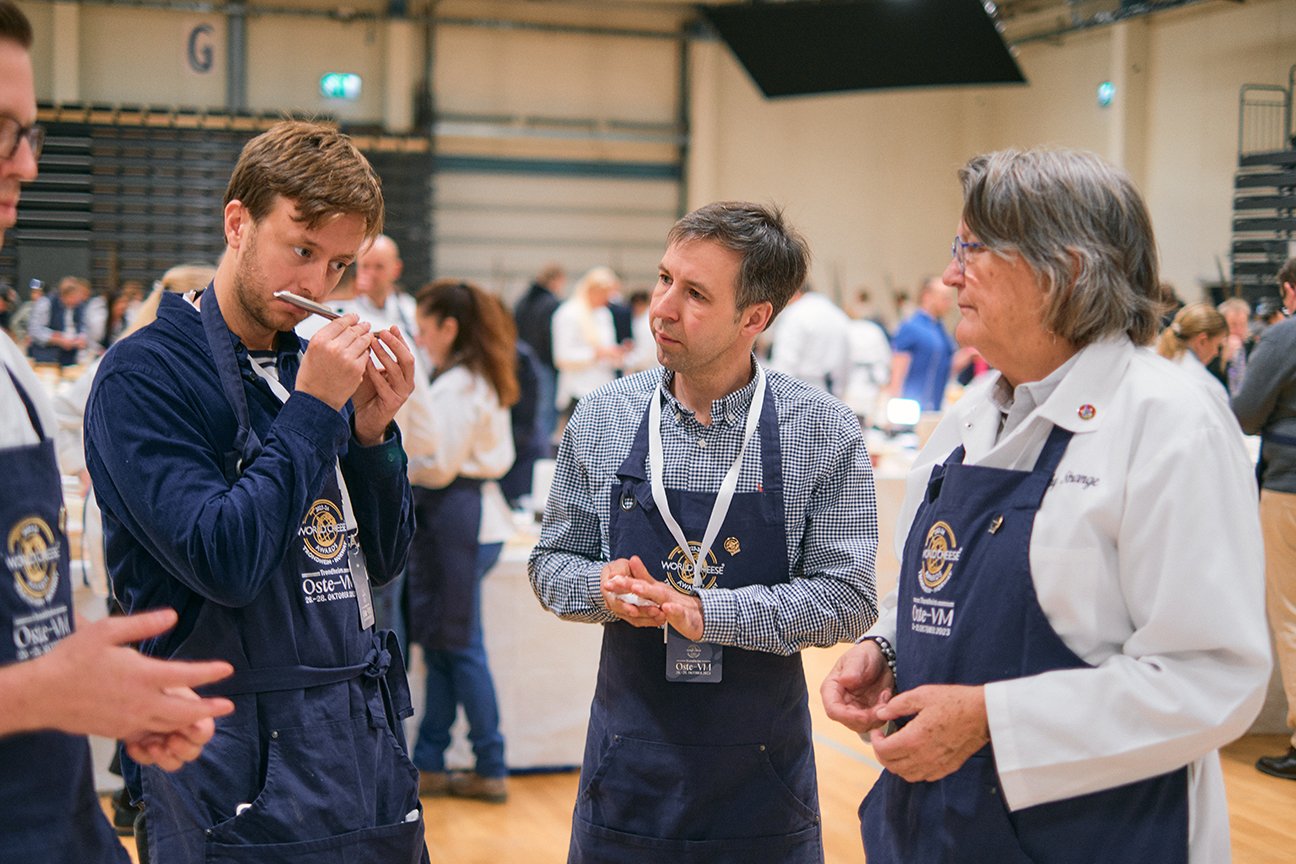 What happens if you win an award?
As well as our own campaigns we run through PR and the independent trade, we want you to be able to share your good news with everybody, whether online, on the shelves or in the local press.
These are some of the different ways we can help.
Supporting our winners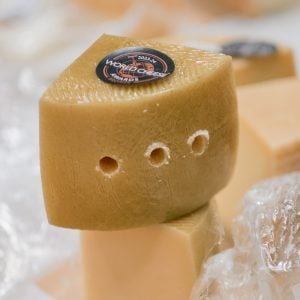 Branded collateral
Labels
Simple and quick ways to promote your award, without the expense of changing your packaging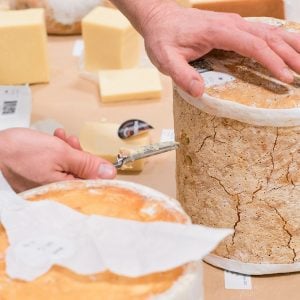 Brand guidelines
Logo artwork
Logo artwork is available for all to download and it is completely free for our smaller entrants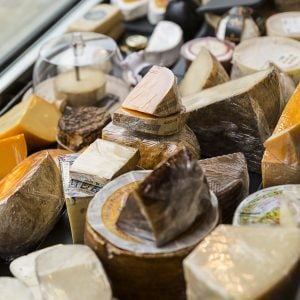 Where to buy
Keep stockists up to date
Make sure everyone knows where to buy your product worldwide.  Looking for a stockist? Talk to us about an enhanced directory listing.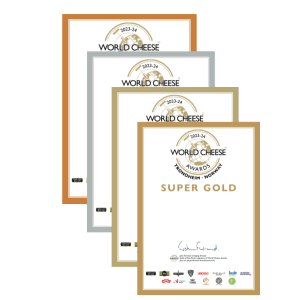 Certificates
Free downloadable certificates
All producers can download bespoke certificates to use on your social media, take to shows or frame for all to see
Sign up for entry and results alerts
Make sure you receive all the latest for producers about World Cheese Awards and other Guild of Fine Food activities
Subscribe
What our judges say
Sponsors of this year's event: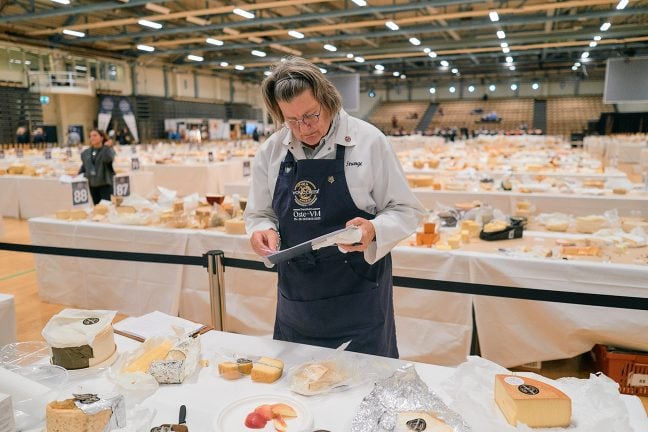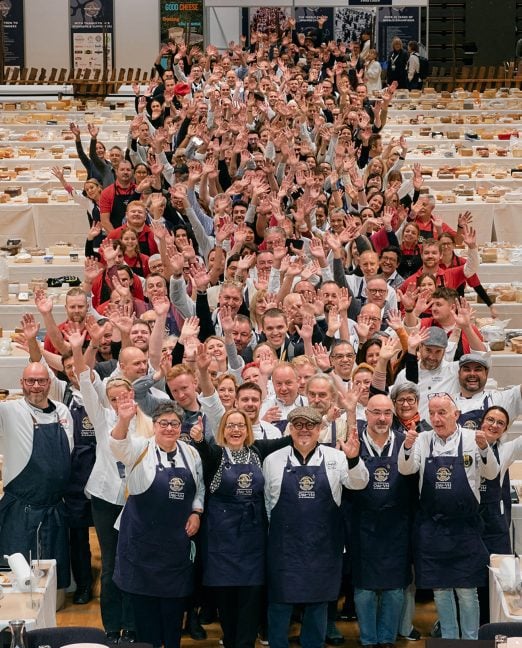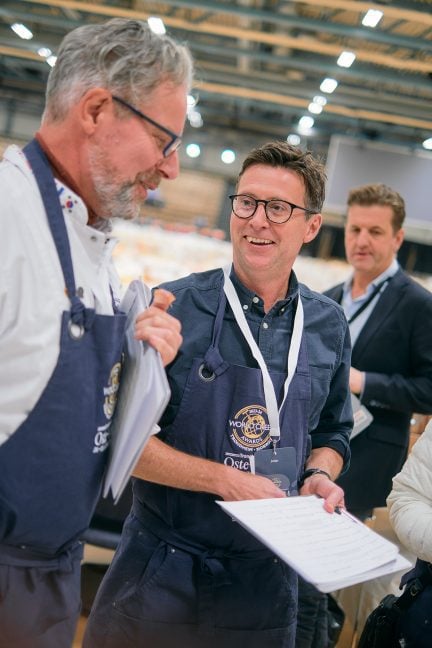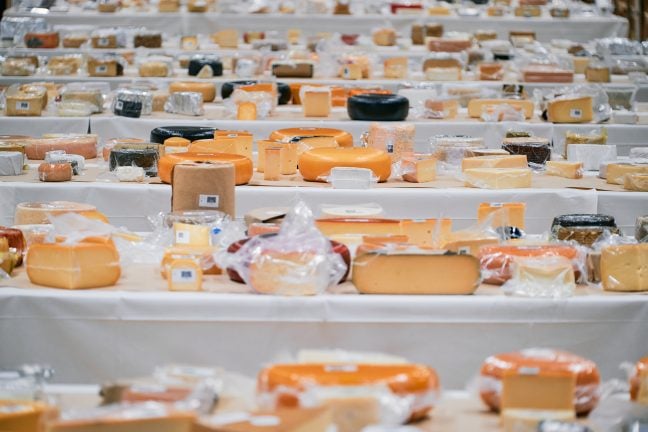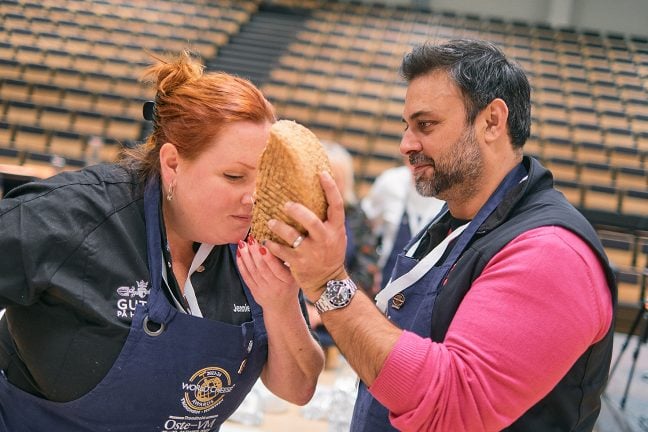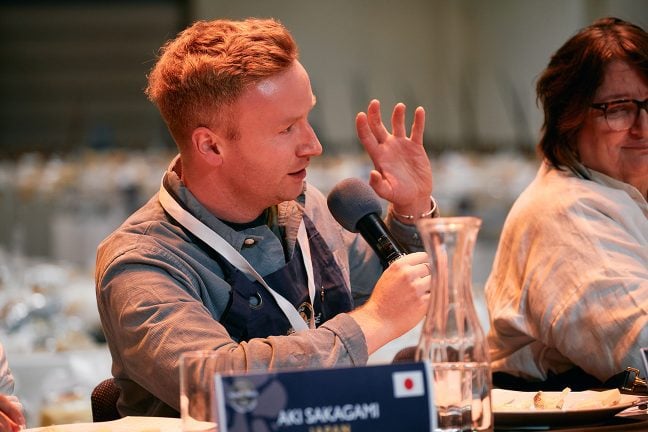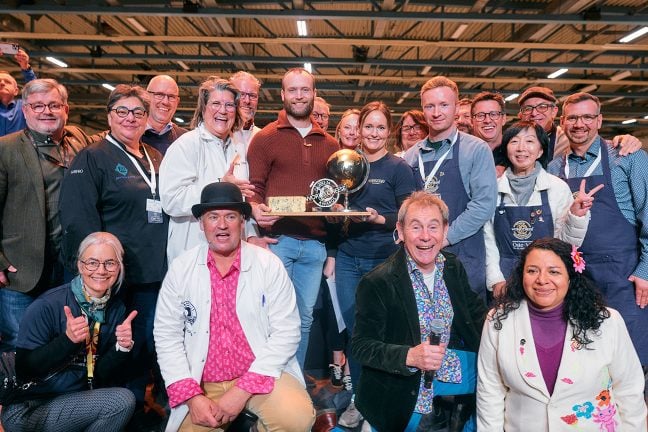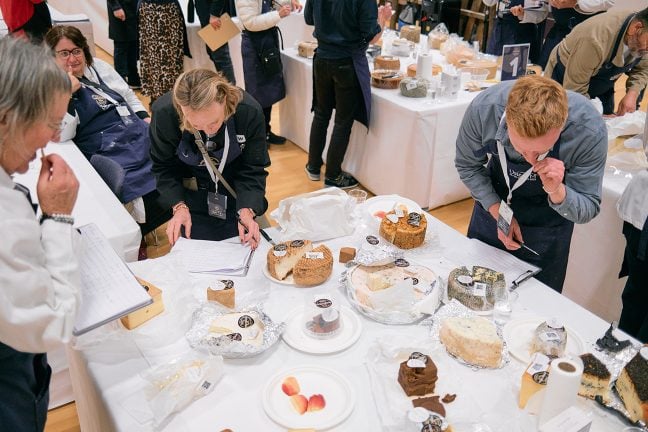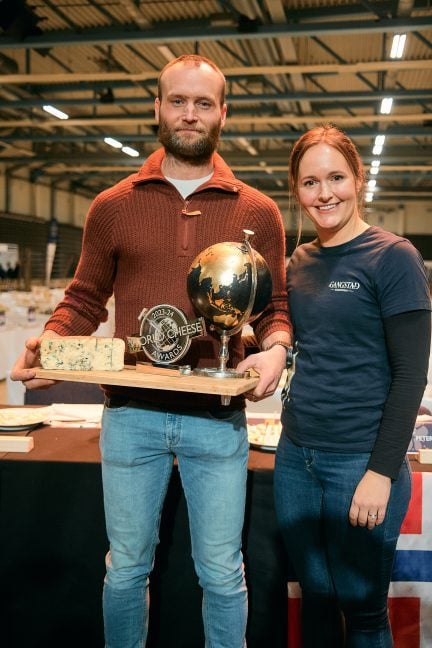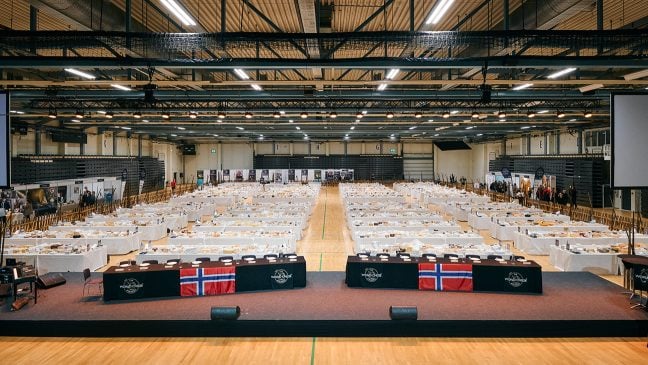 Need help?
Contact our team on [email protected] or +44 (0) 1747 825 200